SMART Board®
Interactive Displays:
Best-in-class education solutions
The future of education is interactive
There's a SMART display for every classroom. Discover a range of high-quality interactive displays engineered for the simplicity teachers want. Easy to deploy and support, they're a solid investment for any EdTech budget.
Connect your devices and classroom technology, optimize remote learning and get students engaged – all while inspiring learners and teachers with powerful teaching tools and world-leading interactive education technology.
A SMART display for every classroom
HyPr Touch™ with inGlass™
65", 75", 86"
Powered by iQ
Best in Class
HyPr Touch™ with Advanced IR
55", 65", 75", 86"
Powered by iQ
Powerfully simple
Advanced IR
65", 75", 86"
All the essentials for a great price

Free software for educators
Keep learning (and teaching) fresh with an enormous resource and content library and the ability to make any lesson interactive.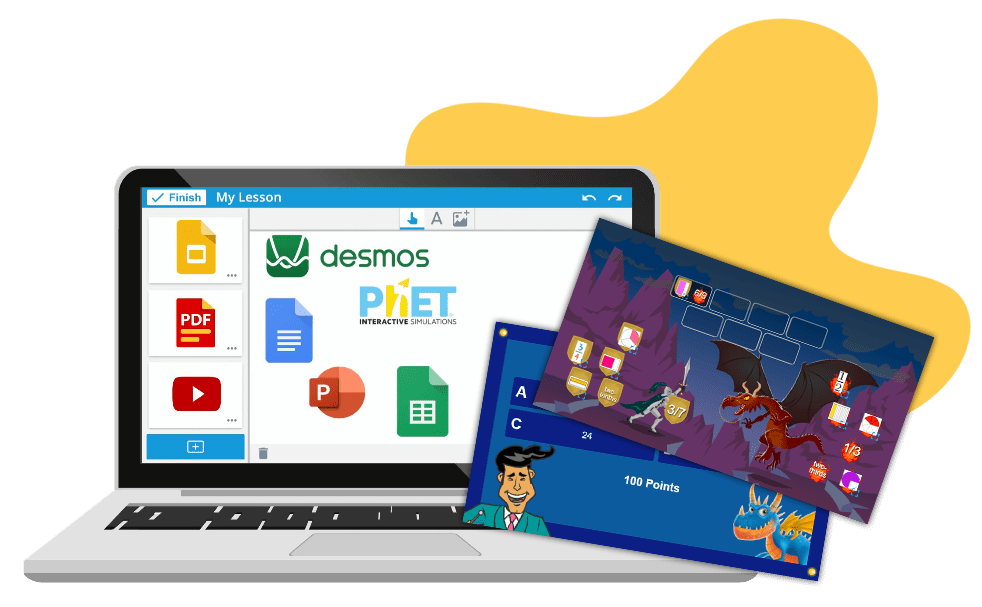 Supports Mac, Windows & Chrome OS
Enjoy the full SMART Board experience with any connected Windows® or Mac® computer, including SMART's best-in-class multiuser experience and digital ink across web browsers, files and applications. Plus, 6000S and MX series provide superior interactivity with Chrome OS™.
Experience the power of SMART solutions.